Control panel redesign
James Mathias has used words such as "Consistent, modular, quick to iterate, feeling familiar but improving". I think the control panel passes the test and is a big improvement over EE2. Everything seems a lot easier to access and layout out well.
Can't remember where i heard this but someone said "you are designing 2 websites" Meaning the front end and back end. Don't forget about the content editors!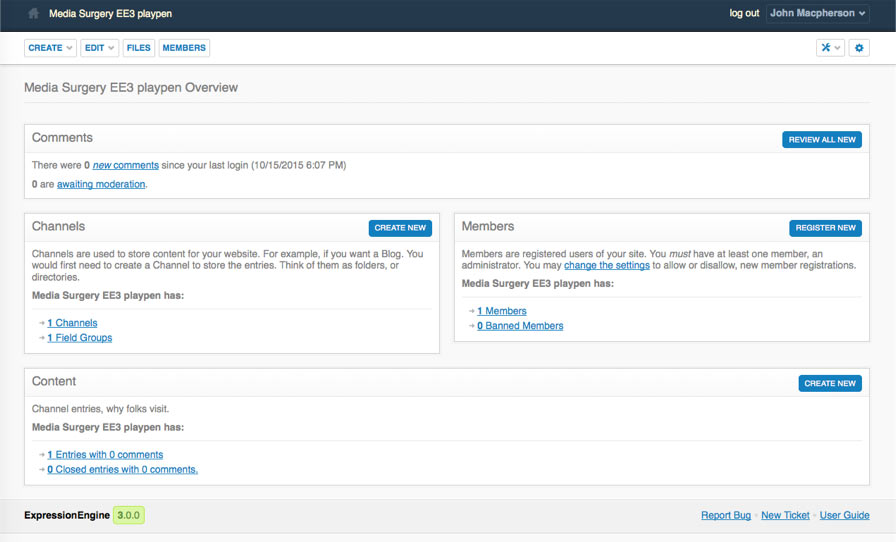 Good job on the CP EllisLab…
Style Guide
A living style guide has been produced for developers to keep consistent within the control panel.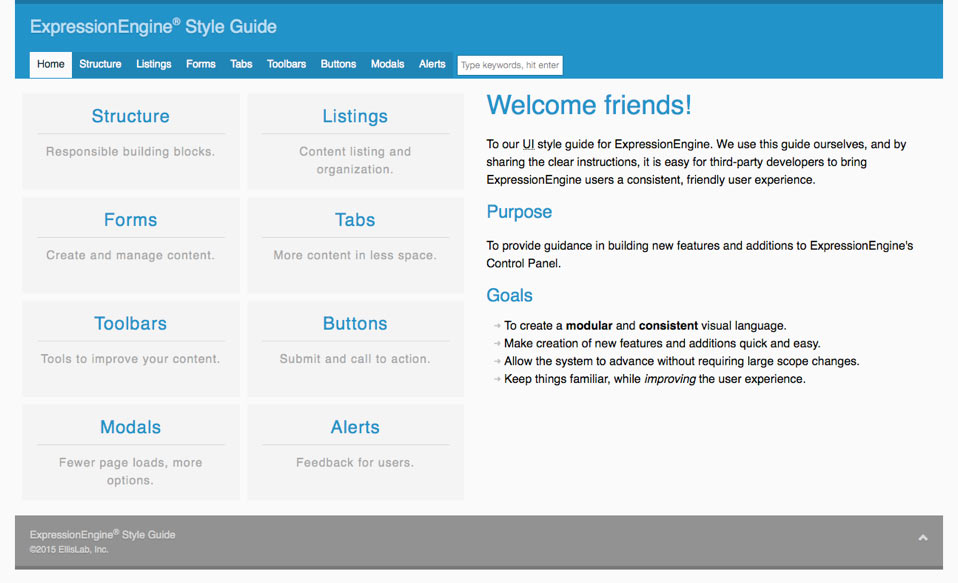 Spam Module
A new spam module has been introduced with version 3. It sounds very intelligent and learns from entered permissions.
Template code compatible
You don't need to learn a whole new tempting language for the new version.
Add-on architecture
Whole new model service replacing the API. It took Eric Lamb about a day and a half to update his popular add-on BackupPro.
Pricing
Still $300 but you get discussion module + MSM
But MSM sites are $200 each, they were $50
The important Slide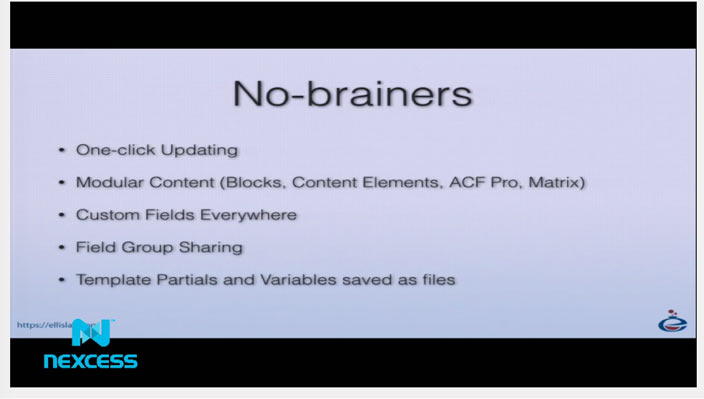 I'm a little disappointed with the feature set in EE3, but in Derek Jones (EllisLab CEO) keynote he showed a slide which grabbed my attention.
One click updating, modular content, custom fields anywhere… These all sound like great additions. Hopefully sooner rather than later EllisLab!