Pittodrie - Aberdeen Football Club
Last updated :
For sporting fans, Pittodrie is the home of Aberdeen Football Club. Located within walking distance of the city centre, Aberdeen's and surrounding areas are the most popular sporting facility.
Media Surgery, a web design company will hopefully support the club further in the years ahead.
Other sports and events are held at Pittodrie, but football (soccer to Americans) is the main attraction. Rugby has been played there, too, as well as globally renowned musicians such as Rod Stewart.
Formed in 1903, Pittodrie has always been "the Dons" home. The players wore a gold and black kit. That attire was replaced in 1939 with red and white, which remains till today.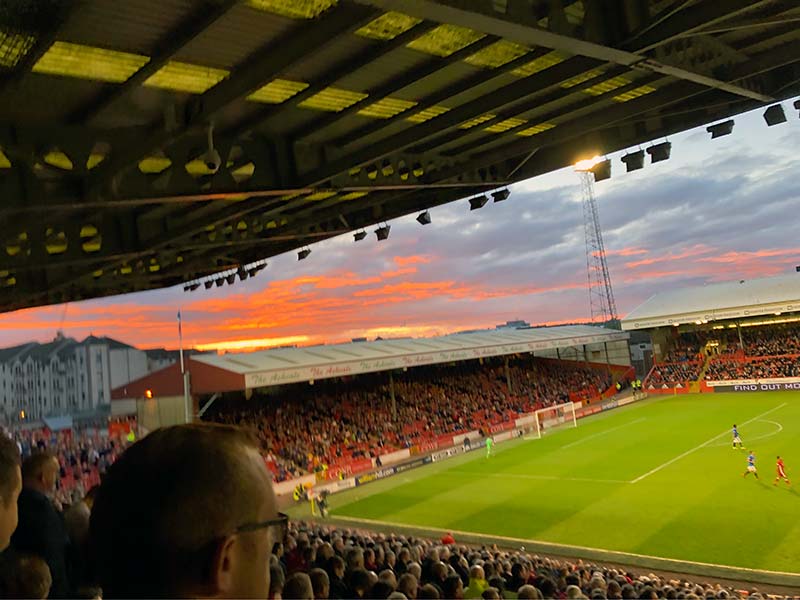 The team because world-famous when they beat Real Madrid to win the European Cup in 1983. Today that cup is known as the Champions League, the 2nd most coveted cup in world football only behind The World Cup. It was a huge moment not only for Aberdeen but for Scotland and the UK as a whole. The team was managed by legendary Scottish manager Sir Alex Ferguson who went on to Manchester United, who dominated the English league for over a decade.
Aberdeen competes in the Scottish Premiership, and the team has been consistently in the top 4 in the league competition, which has meant for them to compete in the European competitions. Whilst the incredible success of the '80s has long passed, there is still a huge fan base not only around Aberdeen and Scotland but worldwide.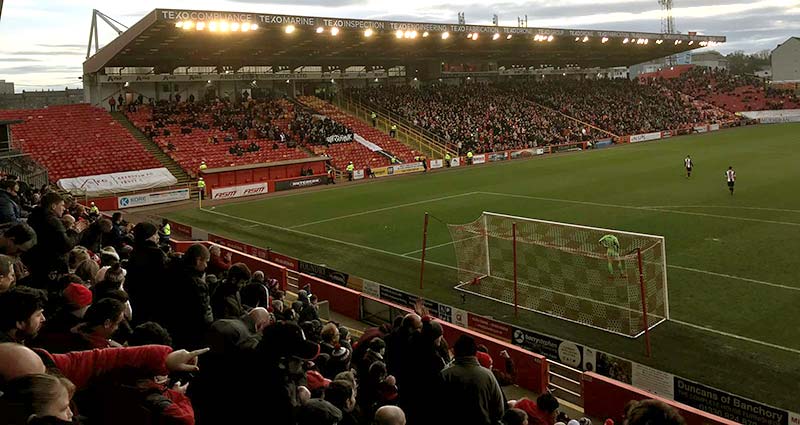 The average crowd numbers are close to the 13,500 mark, but with large teams visiting, many games can be sold out with a capacity of just over 20,000. It's quite a tight little stadium compared to many, and these big games can have an incredible atmosphere.
The team used to train in the local public parks, which wasn't seen as a particularly strong point when attracting new players. Many of the teams in the league have their own dedicated training pitches. Derek McInnes, who managed the team from 2013 - 2021, famously said that the team couldn't train at their favourite park because a local school under 13 hockey was booked in. In 2020, Cormack Park was built out of Aberdeen in the Westhill area. It is now seen as one of the most advanced and best training areas in Scotland. Costing £17m, Cormack Park was named after Dave Cormack, who became chairman of the club in 2019.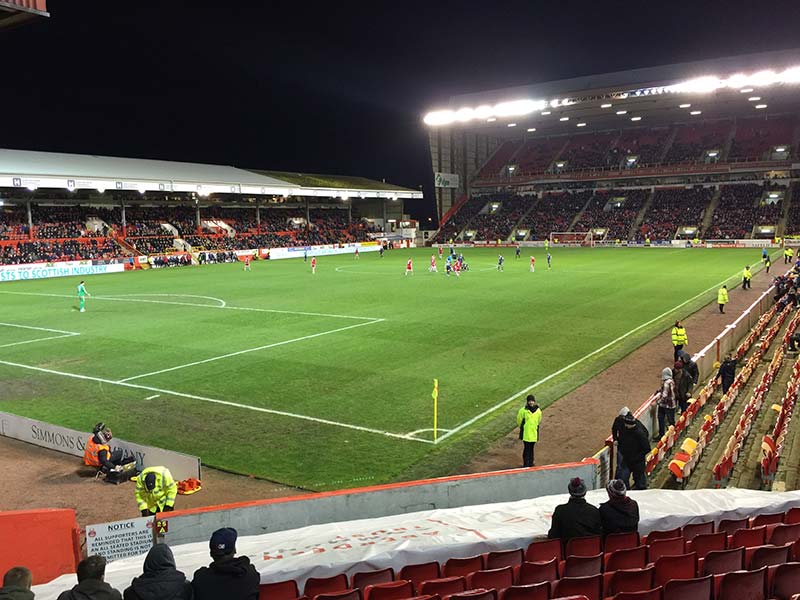 The club will eventually move away from Pittodrie due to its high upkeep on sinking land. A new stadium looked to be nearly confirmed, but with the Coronavirus outbreak in 2020, those plans seemed shelved. There is talk of a much more central location for the new stadium around the beach area. Many fans welcome that proposal rather than having to travel outside of the city weekly for games.
Next: King's College