Fittie
Last updated :
Fittie, as it's locally known, is a real gem. It's wedged between Aberdeen City Centre and the North Sea. Don't be misled by size though, Fittie's small but quaint houses have real character and charm. Along its southern edge is Aberdeen harbour, where there is always something going on. Along the Eastside is the beautiful Aberdeen beach.
Medieval town
Formed in 1398, although further north than where Fittie is now, this unique area of Aberdeen has a lot of history. In 1807 was when the current layout of tight little streets was born. It was built for the fishing community, and there are still many clues throughout to back this up.
About us: We are a web design Aberdeen company.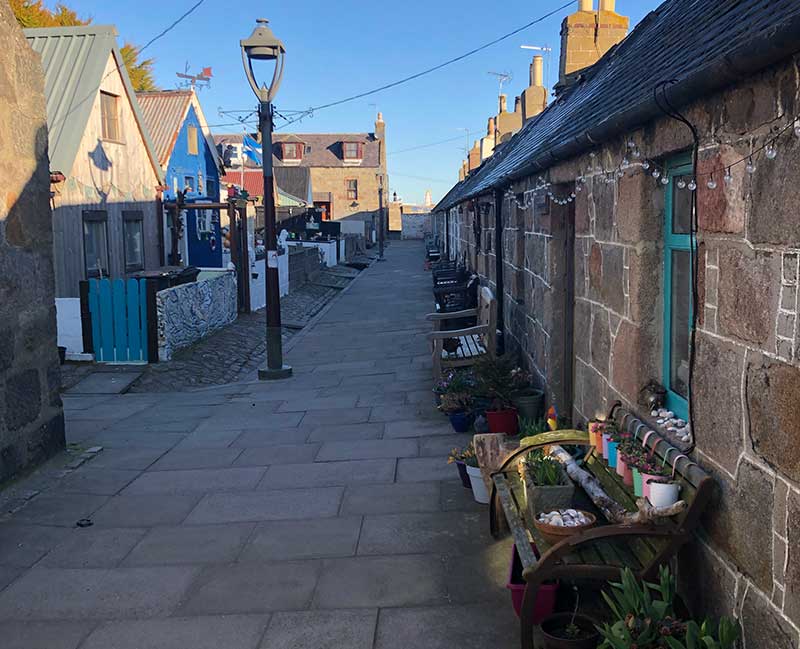 Silver Darling Restaurant
The Silver Darling restaurant on the southern edge of the village, looking out to Aberdeen harbour. Its reputation is excellent and seen as 1 of the best restaurants in the area. Naturally there speciality is seafood, and some travel many miles for this incredible culinary experience.
National news
In 2012 Fittie was national news. In stormy weather, an enormous amount of foam swept inland and intruded some of the streets. It was like a space invasion and something unlikely to happen again in our lifetime's. Whilst looking quite harmful, there was no threat at all, just foamed mixed with sand, but a memorable moment for the people of Fittie.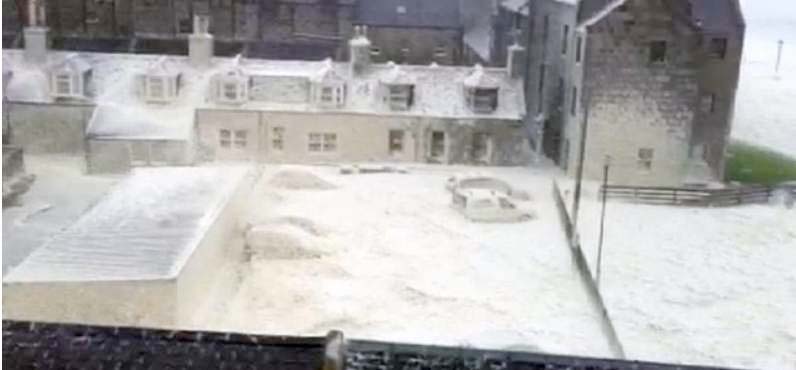 Full video and more can be found at BBC News - Storm - Foam
"The sea is acting like a washing machine," said Prof Christopher Todd. Its cause was tiny plankton which produced masses of mucus.
Lindsay Gordon, a local resident, said, "I looked out of the window, and the North Sea was advancing toward us. Luckily it was just foam."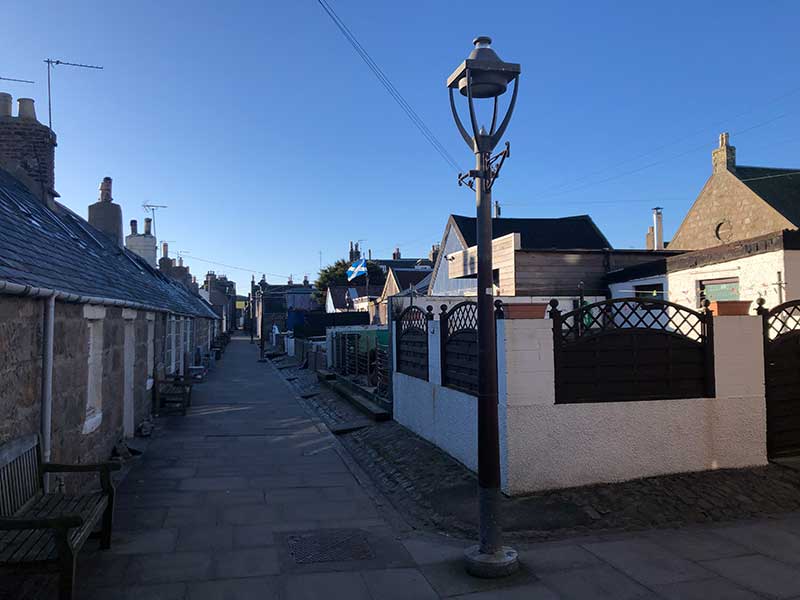 Swimmers!
Most mornings, even in winter, around 6/7 am, some very enthusiastic people descend on the beach. Their aim? To wake themselves up with the freezing water of the North Sea. Yes, people go into the sea swimming! Some wear wetsuits, from personal experience, take a minute to gain an acceptable level of heat. Not all of these wear anything other than standard swimming pool attire. Wetsuit or no wetsuit, not for me! But it would be an excellent start to the morning for some brave souls.
Whilst visitors are more than welcome to Fittie, the vast majority of people call Fittie home. Most are locally raised and have lived in the Aberdeen area all their lives.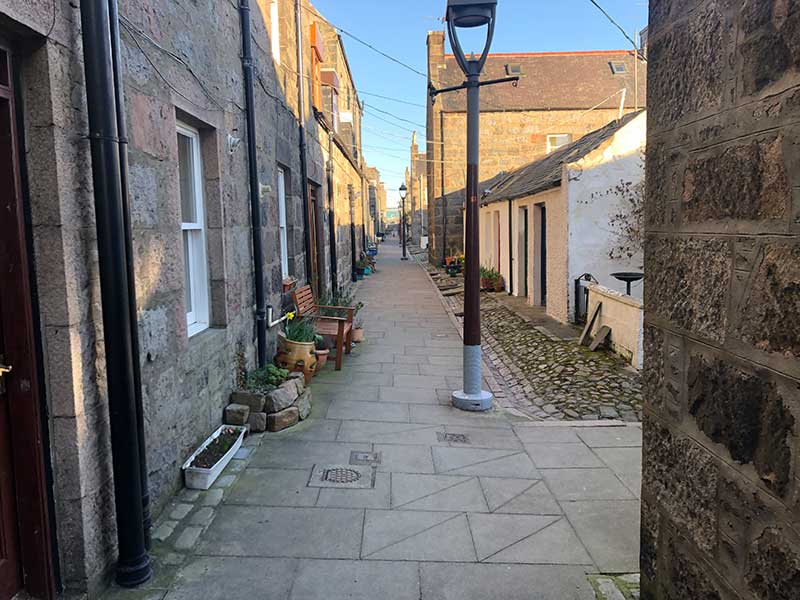 With the harbour and the beach so closely located to Fittie, this is a place of interest, not to be missed. The village has a lovely holiday atmosphere to it, even when the weather isn't great.
A beautiful area of Aberdeen, indeed. Well worth a visit.
Next: Johnston Gardens